Muchas gracias!!!!! Su motivacion nos dejo mucho inspirados!!!! A nosotros nos gusto mutíssimo tener le conocido. Usted represento muchisimo bien nuestra FAMILIA!!! Cuando quieras, el Rio de Janeiro estará de brazos abiertos para ti!!!
Abrazos, Conrado y Glau
Got married on July 13th at noon by The King: amazing experience, great staff from the wedding chapel and a special thank to Diana, our extraordinary Limo driver!!! Thx for making our "Special Day" a more than unique one!!!
Cheers from Italy - Sonia and Pier
Thank you for being such an amazing entertainer, in the best sense of the word! Thank you for COMPLETELY exceeding our expectations!
Kat and Keith - Toronto, Ontario, Canada
I had a little concern about having a "cheesy Vegas wedding". How wrong I was! The flowers were perfect, the chapel is really pretty and our traditional ceremony was just beautiful.
Bev and Vince
Viva Las Vegas, you all ROCK!! You are the best!!! With much appreciation and love.
Sally and Darrell - Atlanta, GA
Boy oh boy, Viva Las Vegas are good at what they do. It was all so easy and so much fun. We just loved every minute of it.
Jane and Mark Watson - Bedfordshire, England
Your staff that greeted us were simply sweet and amazing! They also treated us so good! Then there's ROLAND!! WOW!!!! What a great ELVIS!! Viva Las Vegas, you all ROCK!! Your the best!!!
We had such a good time! Your staff was amazing!
Diane the driver treated us so good and she was so sweet! She deserves a big pat on the back for her attitude! AMAZING WOMAN!
I just wanted to THANK YOU for our amazing wedding!! I was a little scared something would go wrong with it being 11-11-11, but you all proved me wrong!!
Doug and Jen - 11-11-11 at 12:30 PM in the Main Chapel
Ron DeCar's Event Center is the newest venue for Las Vegas wedding receptions, located right on the Las Vegas Strip.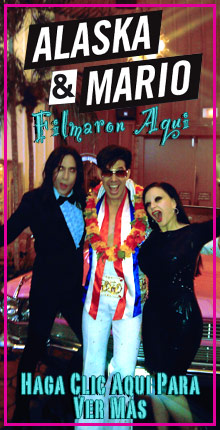 Old Tradition, the groom shouldn't see the bride until she walks down the aisle! New Tradition, getting hitched in Fabulous Las Vegas! Our "First Look" packages marry the old with the new.
At Viva Las Vegas Weddings brides can ride in a separate limousine, primp with their wedding attendants in a luxury suite and enjoy individual wedding coordination.
Check our Viva Las Vegas
First Look Packages
Las Vegas Weddings are Romantic, Elegant & Exciting

Is your dream wedding in Las Vegas romantic and tastefully traditional, or are you looking for a unique, fantasy- themed ceremony that expresses who you are as a couple? Maybe your idea of the perfect Vegas wedding is one that includes fun-filled vows with Elvis. No matter how you choose to tie the knot, Viva Las Vegas Wedding Chapel has the perfect wedding package for you!
Besides offering the most popular, creative, and affordable wedding ceremonies in Las Vegas, our wedding couples receive a free Wedding Website, including a free digital Weddng Invitation. Live Video Web Stream of your ceremony is also available. State-of-the-art technology throughout our chapels allows your family and friends back home to view your Las Vegas wedding in real time on the Internet. That means no one needs to miss out on your beautiful wedding! Visit our Wedding Website page for complete details.
---
Same Sex Marriage Is Now Legal In Nevada!
On October 7, the 9th Circuit Court of Appeals ruled in favor of the freedom to marry allowing same-sex couples to legally marry in Nevada. We are thrilled about the legalization of same-sex marriage in Nevada, come join us when it's time to celebrate your marriage.
---
Viva Las Vegas Wedding Chapels
One of our five distinctive Las Vegas wedding chapels will create the perfect backdrop for any of our popular wedding packages.
Our Main Chapel is the largest, most affordable wedding chapel on the Las Vegas Strip and is the setting for many of our traditional, themed and Elvis weddings. This exquisitely-appointed venue is warm and elegant, but also boasts technologically-advanced theatrical lighting and fog effects. In fact, the entire chapel can be dramatically transformed with imaginative sets to accompany your themed Las Vegas wedding.
If a quaint garden setting is more in keeping with your idea of an idyllic wedding ceremony, Viva Las Vegas Weddings features two picturesque outdoor chapels. Vine covered trellises and twinkling white lights make these perfect choices for more intimate daytime or evening weddings.
Our Doo Wop Diner Chapel transports you and your guests back to the 1950's. It's just right for Elvis weddings, and great for vow renewals in Vegas, too! For cozier weddings, we sometimes suggest our Little Chapel. It's ideal when it's just the two of you, or if you have a small number of guests and want an intimate ambiance.
Traditional Las Vegas Weddings
Our many and varied traditional wedding packages are all-inclusive, with options that make your ceremony affordable and uniquely your own. Some packages even include limo service to and from the chapel, which is an unforgettable way to cruise The Strip after your ceremony. Whatever you're looking for, you're sure to find a Viva Las Vegas wedding package that's just right for you. Whether your special wedding will be indoors or outdoors (we even offer packages at exotic locations), our friendly staff will work with you to make sure everything is just the way you've imagined your Las Vegas wedding to be.

Elvis Style Las Vegas Weddings
Our Elvis ceremonies are a hunka hunka burning fun! We're sure that's why Viva Las Vegas is one of the most popular Elvis wedding chapels in the world. You can choose from a wide variety of simple and affordable Elvis wedding packages, or go all the way with our most popular Elvis Pink Caddy wedding. This Elvis wedding package features a surprise entrance—Elvis driving the bride and groom right down the aisle (really!) in a 1964 Pink Cadillac, accompanied by fog and special effects.
Another fantastic option is our Elvis Blue Hawaii Wedding. This package is highlighted by theatrical fog and a hula girl dancing to Elvis's rendition of the Hawaiian Wedding Song. You can also choose to step back in time and get married by Elvis in our Doo Wop Diner. Get out your Hawaiian shirts, poodle skirts and bobby socks, folks. We even offer diner-style reception packages with sliders and root beer floats!
Themed Style Weddings
With over 30 different themes to choose from, Viva Las Vegas Weddings is the number one wedding chapel for memorable and wildly imaginative wedding packages. If you don't see one that's perfect for the two of you, just ask. We'll create a custom wedding for you, or we can simply combine different elements of existing packages. We want you to have a wedding that expresses your unique relationship. Our corny motto here in the office? "If you can dream it, we can theme it." And, all of our weddings can be performed as commitment ceremonies or vow renewals. Have a look by clicking on the themes that intrigue you most! Or, take a video tour for a taste of the exciting themed weddings Viva Las Vegas Weddings has to offer.
Viva Las Vegas Wedding Chapel's Awards and Accolades
Viva Las Vegas Weddings Won Best of Nevada 2014!
Each year the readers of Nevada Magazine vote for their favorite attractions in the state of Nevada. In order to vote, Nevada Magazine's readers are required to write in their selections for what they consider the Best of the Best in Nevada.
We are proud and honored to share with you that Viva Las Vegas Wedding Chapel was voted 2014's Best Wedding Chapel in Southern Nevada. We would like to thank all of the readers, wedding couples and fans who took the time to cast their votes for us. This year's selection is extra special because it is Viva Las Vegas Wedding Chapel's tenth Best of Nevada award. Thank you, thank you very much!!!
Viva Las Vegas Weddings Won Best of Las Vegas 2011!
Viva Las Vegas Weddings was Voted "Best of Las Vegas" by the Las Vegas Review Journal.
Viva Las Vegas Weddings on TV and in the News
Does our chapel look familiar? Viva Las Vegas Wedding Chapel has been featured in CSI Las Vegas, Fox'sThe Best Dam Sports Show With Tom Arnold, Love Nest on CMT, The Daily Show with Jon Stewart, Extra, The Sharon Osborne Show, The Ultimate Revenge, Dinner and a Movie on TBS, Entertainment Tonight, NBC Nightly News, The Tonight Show with Jay Leno, The Christopher Lowell Show, The Billboard Awards, VH1, MTV, NBC News, A&E, The Learning Channel, CBS Morning Show, Animal Planet, Soap Talk, The View and The Today Show! Katie Couric of The Today Show was so intrigued by the variety and style of our ceremonies that she sent a film crew to feature us on her show.